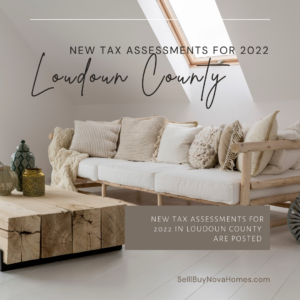 Has your home tax assessment increased?🏡
The 2022 Loudoun County property tax assessments are posted, my home's assessed value is up by $100,000 since last year's annual assessment!
You can check the county tax assessment website if you are curious to know your new assessed value. At https://reparcelasmt.loudoun.gov/
(It's good to note the county's assessed value does not usually match what homes are actually selling for, mine is less – even with the assessment increase).
Have questions? Call/Text me @ 703-785-8203