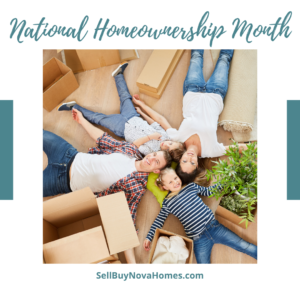 June is National Homeownership Month. Owning your home is an awesome feeling. Let's talk about some of the benefits!
Tax Benefits – always talk with your accountant
Equity Builder – your equity is the difference between what you can sell it for and what you owe. Your equity grows as you pay down your mortgage and home prices increase
Stable monthly payments – a fixed-rate mortgage means you'll pay the same monthly amount for principal and interest until the mortgage is paid off. Rent usually goes up every year by 3% or more.
Stability – People tend to stay longer in a home they buy, if only because buying, selling and moving frequently is difficult. Plus if you're renting the owner can decide to sell.
Decorate the way you want – do you like purple walls? Then paint away!
Looking to purchase or sell a home this year? DM me. I'd love to chat! SEARCH FOR HOMES HERE